Instead of beginning the New Year citing the same-old-same-old resolutions, "I'll lose 10 pounds" or "I'll exercise more," why not commit to more tangible resolutions with the focus on being kind to your body and spirit. Following are 5 things to consider: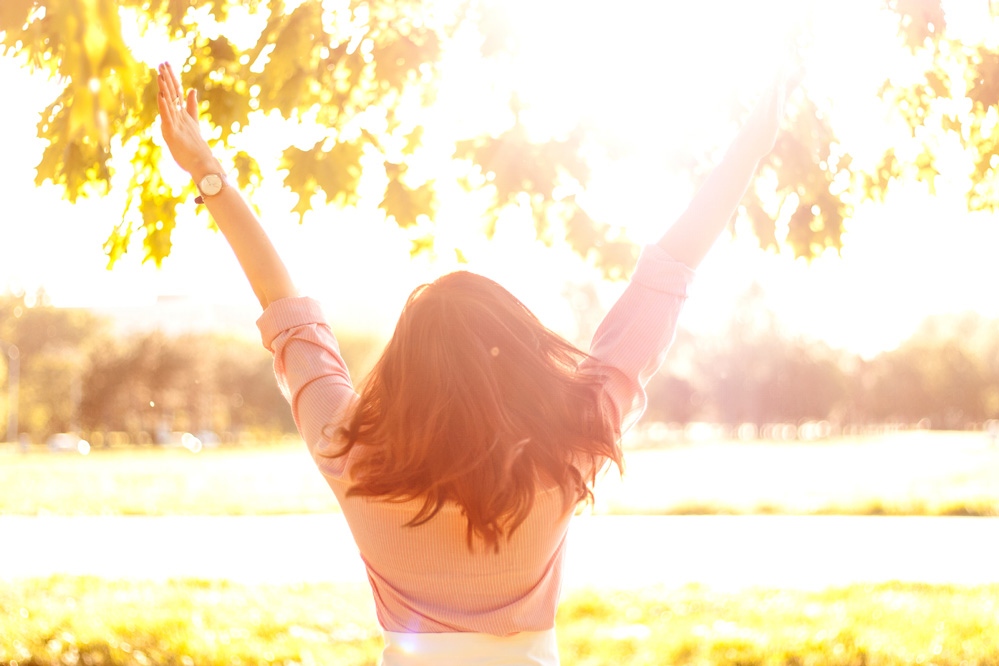 Be present. Put 100% in the task you are performing, whether it is reading to your child, studying, working out, eating or paying your bills. Put away your phone and be more mindful of the activity. Your family, friends, teachers, employers and your body will be really appreciative of your full attention.
Sleep more. Studies show a good night sleep is essential for your health; there is a definite link between insufficient sleep and serious health problems. Poor sleep patterns affect your physical as well as emotional well-being, stress levels, and cognitive behavior. Read: Trouble Sleeping? Tips for a Good Night Sleep
Eat healthily. Prepare healthy and hearty meals. Drink water throughout the day and say "no" to sugary drinks all the time. Eat more fresh fruits and vegetables. Reduce your red meat and alcohol intake. Curtail binging and eat 3 meals a day, snacking only on a piece of fruit or other healthy snacks.
Quit smoking. We all know the health risks of smoking, but that doesn't make it any easier to kick the habit. Keep your hands busy with a pen or toothpick, go for walk, practice deep breathing exercises, surround yourself with non-smoking friends and family. Vaping may not be a good alternative; we still don't know all the potential hazards yet from vaping yet. However, they often contain ingredients such as nicotine, which is addictive, and chemicals like formaldehyde. In addition to becoming healthier, you'll money and your clothes, car, and home will smell fresher and be cleaner. Read: Steps to Manage Quit Smoking Day
Keep moving. Regardless of your current physical shape, exercising is a good way to keep the brain active, lower future health risks, as well as the risk of Alzheimer's. Change up your current exercise routine, start new types of activities; add yoga or Pilates, etc. READ: 5 Tips for Boosting Your Energy and Mood During the Winter Months
TOTALCRYO believes in being cool to your body with the best and most modern cryotherapy technology in the industry today. Cryotherapy causes the body to release endorphins, resulting in a runner's high or what we call the "Cryo Rush." This adrenaline and endorphin rush not only gives you energy but also can boost your overall mood by reducing stress and anxiety.
Begin the New Year Right…Look and feel better about yourself, call TotalCryo today 215-262-6779, to schedule your treatments.