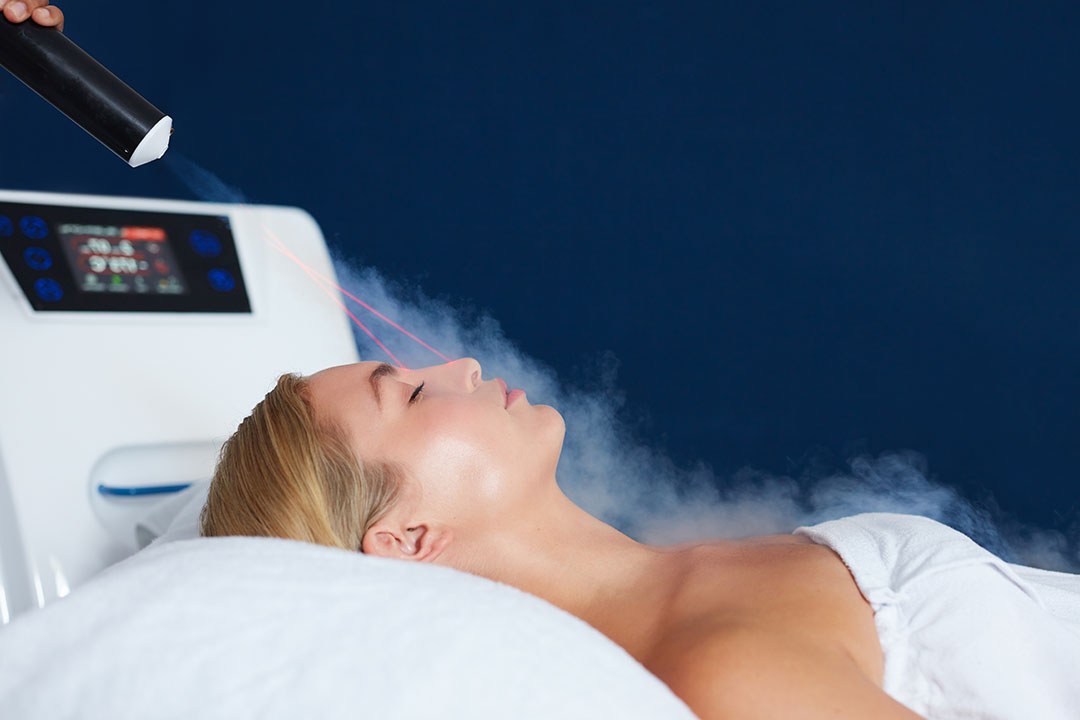 Cryogenics has been around for a long time; the most common method is using ice baths to reduce muscle swelling, soreness and speed up recovery time. Facial Cryotherapy uses a similar principle but targets the face and neck.
How Facial Cryotherapy works and benefits:
Pressurized liquid nitrogen vapors are applied directly to the face and neck.
Stimulating skin tissue, circulation and encourages the production of collagen.
Your skin becomes tighter, more toned, and improves blood circulation.
The dilation of blood vessels and capillaries helps to flush out toxins and impurities from the skin.
Reduces inflammations and skin looks more radiant.
Decreasing wrinkles, facial lines, pore size, and brightens dark spots, reduce pigmentation or uneven skin tone.
See results immediately.
Generally, there is no post-treatment downtime or after effects.
Can be conducted as a one-off treatment; however, the best results come with repeat applications.
Pregnant women and those suffering from health concerns such as hypertension, cardiovascular disease, and other complaints should avoid the treatments.
Depending on your specific needs, Total Cryo can determine what type of therapy will work best for you. We offer whole body cryotherapy, compression therapy, facial and even local cryotherapy.
Facial Cryotherapy is a relatively new non-invasive Botox treatment that gives you fresh, tight, young looking skin…and who doesn't want that, right?
Be Cool To Your Body! Experience our anti-aging Cryo Facial. Call and make an appointment today 215-262-6779. Get the exceptional benefits of this modern approach to muscle recovery, beauty, and body rejuvenation. Pricing info.