Skin is the largest organ in the body and in order to keep it looking youthful and in good shape it is important to include a skin care regime to your daily life. It's never too late to start; you can reverse damage caused by the sun. So regardless of whether you are a man or a woman, follow this simple suggested routine, for best results, twice daily, before or after you brush your teeth.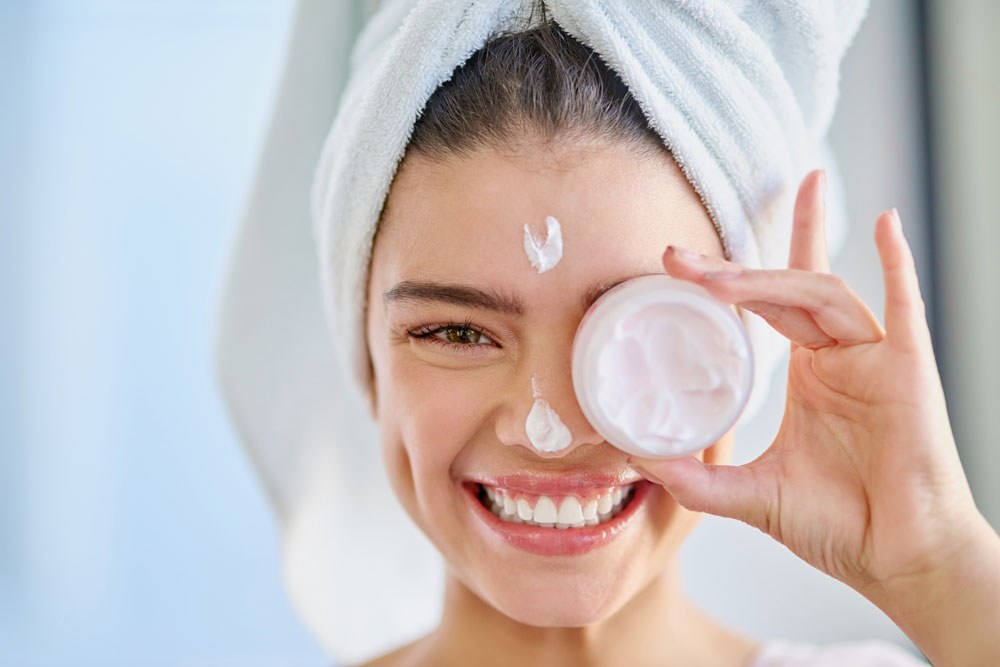 Skin Care Routine
Begin by splashing warm water on your face with warm water. Never use baby wipes.
Don't scrub if you need to, use a gentle face cleanser, specifically designed for your skin type.
In the evening, always gently remove your makeup before bed.
Apply toner gently with a cotton ball or pad.
Use antioxidant serum, it improves fine lines and wrinkles. They are not cheap, but the hype is real! Best to use in the morning and night, but if you only use t once daily, use it at night. Topical antioxidants work best at night when there is no ambient UV light.
Squeeze out a penny size amount of eye cream, enough for both eyes using your ring finger. Gently tap 4-5 dots of product about a quarter of an inch apart, starting at the outer corner of the eye where crow's feet would be, and then dab downward along the orbital bone, not your eyelids. You can also apply a few drops on your upper lip/mustache area.
If you have dark spots, pimples or enlarged pores, now would be the time to apply spot treatment on your face.
Moisturize using the correct moisturizer for your skin type (Oily, Dry or Combination)
Apply sunscreen in the morning for daytime activities.

Need a little boost to your regiment?
Total Cryo offers Facial Cryotherapy, a non-invasive Botox therapy which provides you with fresh, tight, young looking skin on you face and neck. Facial Cryotherapy helps reduce wrinkles, lines, pore size, and brighten dark spots.
In addition Total Cryo offers Cryo T-Shock Thermotherapy by using a device which performs two different types of treatments, CryoSlimming and CryoToning. CryoSlimming uses thermoelectric cooling to perform freezing of the fat which causes cell death of subcutaneous fat tissue without damage to the overlying skin. CryoToning helps diminish the appearance of cellulite, fine lines and wrinkles. Thermotherapy uses cold temperatures to rejuvenate and smooth skin by accelerating biochemical reactions, stimulating the production of collagen and tightening muscles.
Look and feel better about yourself, call Total Cryo today 215-262-6779, to schedule your treatments.