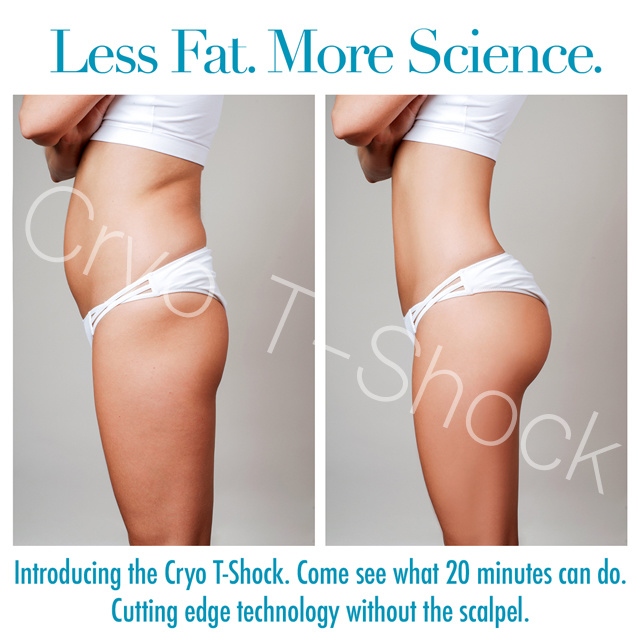 EUROPE'S BEST KEPT SECRET...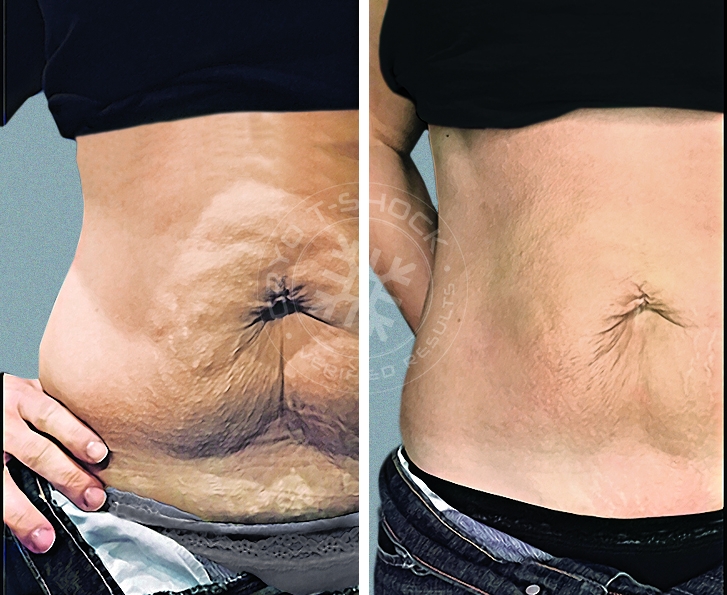 We use thermoelectric cooling to perform cryolipolysis (freezing of the fat) which causes cell death of subcutaneous fat tissue without damage to the overlying skin. It is safe, painless and a non-surgical alternative to liposuction.
The 30-40 minute treatment begins with a couple minutes of heat then rapidly cooled to sub-zero temperatures evenly across the treated areas. The destroyed cells then pass naturally through your body's lymphatic system.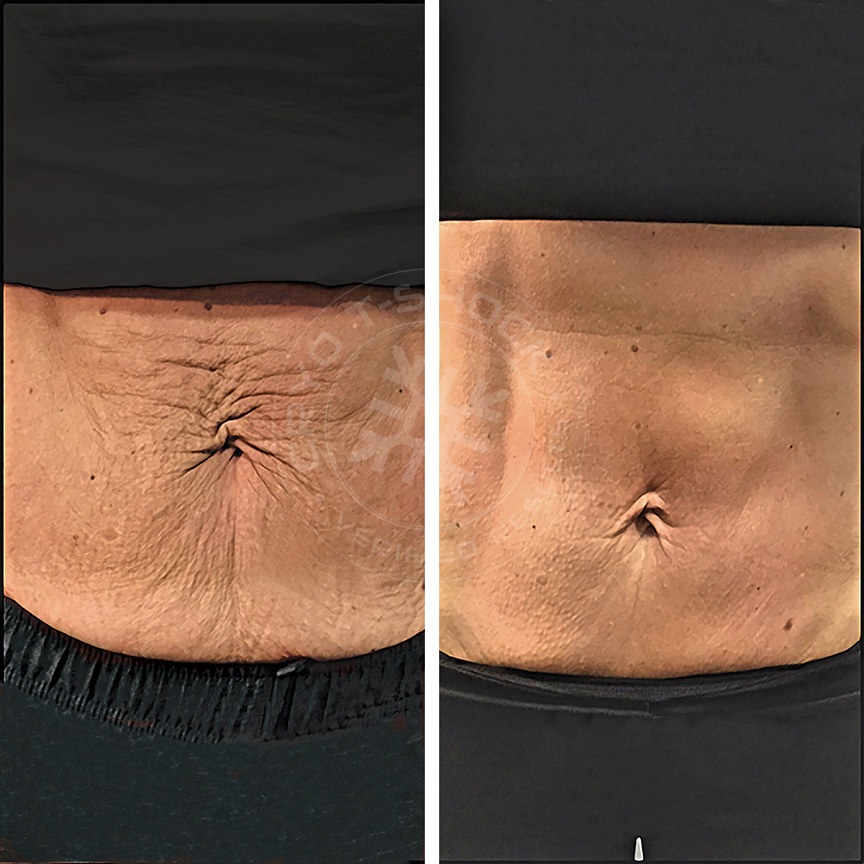 This treatment helps reduce the appearance of saggy skin by stimulating collagen and elastin production while tightening muscles. The difference between CryoSlimming and CryoToning: CryoSlimming reaches colder temperatures that destroy the fat cells through a process known as apoptosis. CryoToning involves less cold temperature and therefore does not kill any fat cells.
It stimulates the production of collagen and elastin.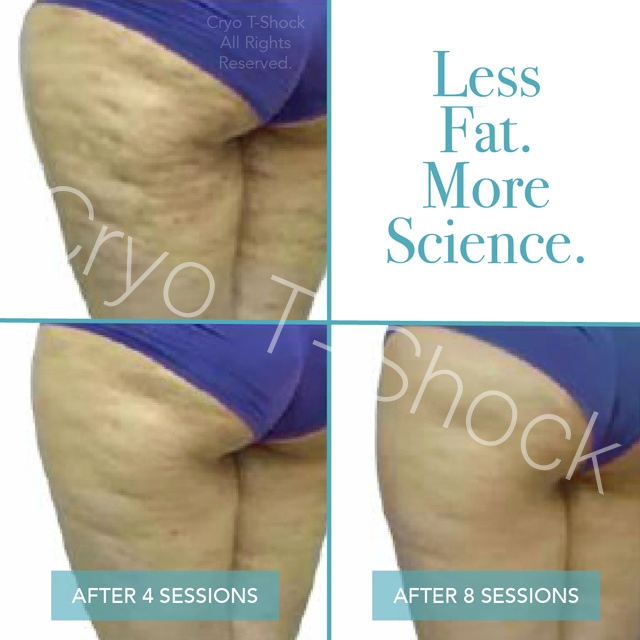 This treatment uses cold temperatures to help diminish the appearance of cellulite, tones the area, and improves skin elasticity. Cold temperatures widen the blood vessels, increasing oxygen supply. By accelerating this biochemical reaction, stimulation of collagen production occurs to rejuvenate and smooth skin, while tightening muscles.
This 20-30 minute treatment will shed years from the look of your skin by breaking down cellulite, leaving you with smooth, dimple free skin.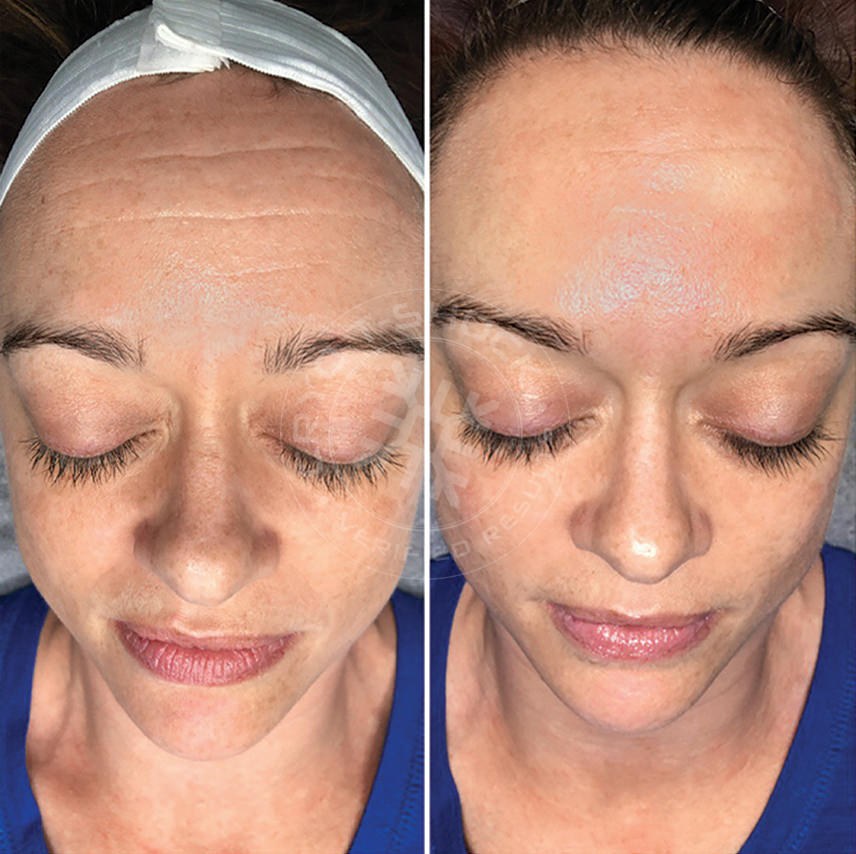 This is a non-surgical facelift! Dramatic results that last weeks to months! Cryo T Shock uses cool temperatures to widen the blood vessels, increasing blood flow. This increase in oxygen supply helps stimulate major collagen production, lifts the face, reduces the appearance of wrinkles and pores and improves skin elasticity. A natural, non-invasive way to look younger and more radiant.